How to optimize your video content to attract more attention
Nov 18, 2021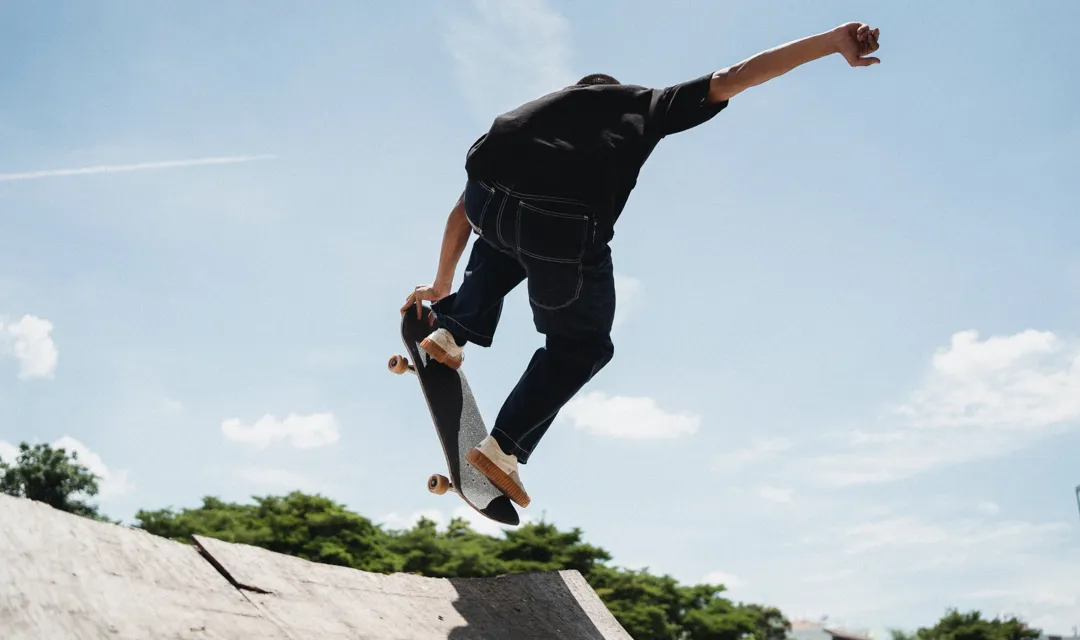 Making attention-grabbing video content is on the bucket list for any marketer, but without some know-how, it can be easier said than done. Knowing what makes a video appealing to your audience will help guide the types of videos you create, as well as the visuals and audio you use.
What makes a great video? Chances are, no matter how many people you ask, you'll get slightly different answers every time. Making a great video is half the battle though, as it's also important that you optimize your content to reach the maximum number of people, as well as being as engaging as possible.
If you're looking for some advice on how to make your video content more appealing, as well as more informative and engaging, then we're here to help. We've put together some tips and tricks that can help make your next video your best yet.
What does your video strategy look like?
Before you start, you'll want to put together a video strategy that will help guide the creation of your videos going forward and help them get more attention. Rather than trying to create video content ad hoc, creating a schedule will mean you're more likely to be consistent, which is one of the keys to building an audience. If your audience can rely on you for engaging and informative content, then they're more likely to keep up with your content, rather than missing videos.
Your video strategy should also outline what outcome/s you want for your video content. Do you want sales? Then you'll want to focus on the benefits of your products/services, and highlight the unique selling points of your business. Looking to raise awareness instead? You'll want to include the relevant information in your videos so that your audience can learn more about you and your brand.
Finally, your video content strategy should contain information about what makes a great video for your brand, so that different people can create attention-grabbing videos if need be. You'll want to highlight things like:
• Your preferred format for titles
• What niche/s your video content will attempt to target
• The format/s of your video, such as explainer videos, product reviews and case studies
• How you plan to make your videos convert (through landing pages, sales etc)
• How you'll distribute your videos, whether it's through your website, social media posts, ads or a combination
If you're able to establish all these things beforehand, then you'll find the actual creation process a breeze. The sky's the limit for video content, especially as more and more people make it an integral part of their lives, so it's time to start creating!
Optimize video for different screen sizes and social platforms
Now that you've decided to create video content, it's important to ensure that you're accommodating for devices of all shapes and sizes, as well as different social platforms. The more people you accommodate for, the more eyes you'll get on your content – and hopefully, the more conversions you'll see from the content you're creating.
To ensure that you're creating video content that works for a range of resolutions, you'll want to make your video responsive when embedded into your website, as well as prepare multiple versions with different screen sizes and resolutions in mind. More and more people are consuming content on their phones, too, so you'll want to create a vertical version of the video.
When posting to social media platforms, you'll want to create a bite-sized version of the video, and link to the whole thing, whether that's hosted on a platform like Brightcove, or on your website. Using your social media channels to get people's attention and give them a taste of the video you've created before sharing the whole thing elsewhere is a great way to keep them in your content funnel, as well as use your social media platforms to amplify your message.
Make it accessible
Not everyone watches video the same way, and increasingly people watch video with the sound off. Verizon Media says 69% of people watch video with the sound off in public, and 25% of people watch video with the sound off in private. Adding captions to your video is a great way to ensure that your video is accessible to everyone, as well as hook people in instantly.
Adapting your video to fit with changing viewing behavior will ensure that it suits your audience's needs, and creating video with captions in mind not only makes your video accessible to those with hearing impairments, but it also allows people to consume your content in sound-sensitive environments, so they don't have to wait until they're in a private space to grasp the message/s of your content. Audio can be a great tool for video content, especially for video interviews, but accurate captioning means everyone can enjoy your videos, even without sound.
Include CTAs
Finding that your video content isn't converting like you'd like? Calls-to-action give viewers opportunities to keep in touch with your brand, as well as helping you to meet your video objectives, whatever they may be. Each video you create should have clear and defined objectives, which will then guide the CTAs you create – whether it's getting them to sign up for a newsletter, clicking on a link to your website, voting in a poll or simply watching more of your content.
It's also important to make your CTAs obvious, and ensure they're visible on all devices and browsers. Don't place them at the bottom of the frame, especially if you're looking to include CC and subtitles. Similarly, make sure they don't get lost in the frame – put them in a position where they're visible, clear and obviously clickable. That way, you'll see your interaction rates increase.
How long should a video be?
Everyone has their theories on how long a video should be in order for it to be attention-grabbing. It's general wisdom that videos should be kept to under two minutes, but of course, this depends on your goals. 58% of viewers watch a business-related video all the way if it's less than a minute long, while Facebook suggested that 47% of a video's value is delivered in the first 3 seconds.
If you're creating video content as part of a sales outreach program, then it's important to tailor your video length to the point in the program where your prospects are at. For example, cold outreach videos should be 30 seconds or less, as people are much more likely to watch them through to the end. If you've already had a couple of conversations with the prospect, then your next video can be significantly more comprehensive. Want to place a video on your website's homepage? 30-60 seconds is a great length for a video. You don't always need to include all the answers about your business, either – you can create a video that compels people to submit an inquiry, or book in a sales meeting.
Interactivity can make your videos more engaging
We're living in a world of interactivity, so why should the video content you create be any different? Rather than creating passive video content that forces your audience into the role of viewers, rather than users, interactive video allows your audience to experience enhanced capabilities of video, like quizzing, polling and calls-to-action embedded at key moments in your videos.
On the flipside, however, you don't want to overwhelm your audience with interactive features, or you'll lose their attention. Instead, let your audience settle into a video (10 seconds or so) before you start showcasing interactive features. You'll also want to ensure you're spacing out your interactions for maximum effectiveness, rather than clumping them together.
Using interactive video features in your content will help you to shorten your sales cycle, better inform your audience, and keep people engaged for longer. No matter what your goal/s for video content may be, you can make them more achievable thanks to interactive video, especially if you're looking to link people to high-value pages on your website, or showcase your latest product/service offerings.
Using the data to make future videos more attention-grabbing
It's important to ensure that you're pairing your video creation with regular looks at the data and analytics associated with your video. It's also important to know what analytical measures will reveal whether your video is successful, as while likes, views, comments and shares are common metrics, they only tell you so much. It's important to dive deeper into how your viewers are watching your video and why.
Having access to this data means that you'll be able to create videos that you know your audience is interested in, rather than guessing. That way, you're spending time on the content that matters most to your audience, and your videos will continue to become more and more successful.
Looking to get more direct feedback? Quizzes and polls allow you to ask your audience what types of videos interest them most, and then gain data from a variety of sections of your audience. Interactive video allows you to capture information and responses from your audience when attention levels are highest, meaning you'll be primed for success, whatever your goal for video content may be.